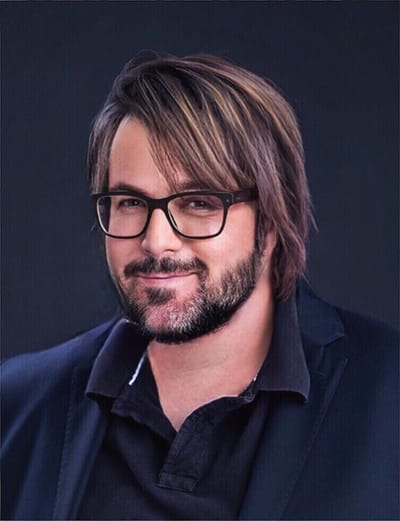 At just twenty six years of age Craig was recognised among South Africa's top designers in Interior Design. He has since worked on his own with teams of contracted staff and designers and created incredible events and spaces for his affluent clientele. One such friend and client is the respected event organiser Edith Venter with whom he collaborated on various charity and corporate events, which would bring his love of entertaining and the musical arts he once also enjoyed on his journey - to the fore. Now also creating extraordinary events, weddings and celebrations. Teaming up with 1st for women and CANSA saw his one fundraiser event raise over 1 Million Rand for CANSA in Women's Cancers research from 1st for women.
Paying homage to his acting and singing talents (once even as an Elvis & Elton John tributist ) Craig is currently collaborating and working with Jacques Terre'blanche, a local musical performer to rehearse, write and record his first ever solo demo album. If living a full life is testament to his many experiences and achievements, why not include his love of music and the arts?
Craig's philosophy is simple " Never get too busy building a life, that you forget to live one, and live it well. Life is so short and we owe it to ourselves to lead a rich bountiful life." Living well, in freedom with one's self and your talents, without fuss or the fear of failure - is at the core of what Craig is all about. Having gone through quite a traumatic and life altering experience, Craig has seen fit to open his heart and mind to influencing and encouraging others with talks on how to live their best lives too, mostly in how they live and how they enjoy their lives on a daily basis.
Craig's celebratory, deeply spiritual approach to his very transparent work ethic teamed with his tough no nonsense entrepreneurial spirit and his desire for stylish easy living, make him a creative force with an incredible spirit of fortitude and an inspiration to all his clients and friends alike. Paying homage to great design aesthetics, sharing the work with skilled artisans and consultants and being practical, transparent and knowledgeable in his approach to all his clients and commissions.
Craig's greatest testament comes when his clients realise he is well organised and equipped to offer many practical well versed alternatives to their various design and architectural challenges. Mostly because the style is theirs, the space is theirs to enjoy after all...but the skill, passion and creativity of making it all work best is CKW's (as he is professionally known) - This is most likely Craig 'Kingston' Whitehead's greatest creative strength as a designer.